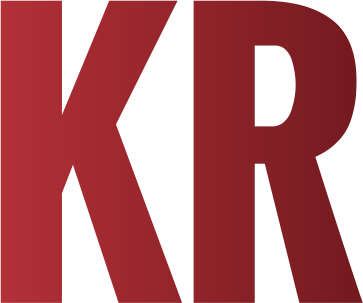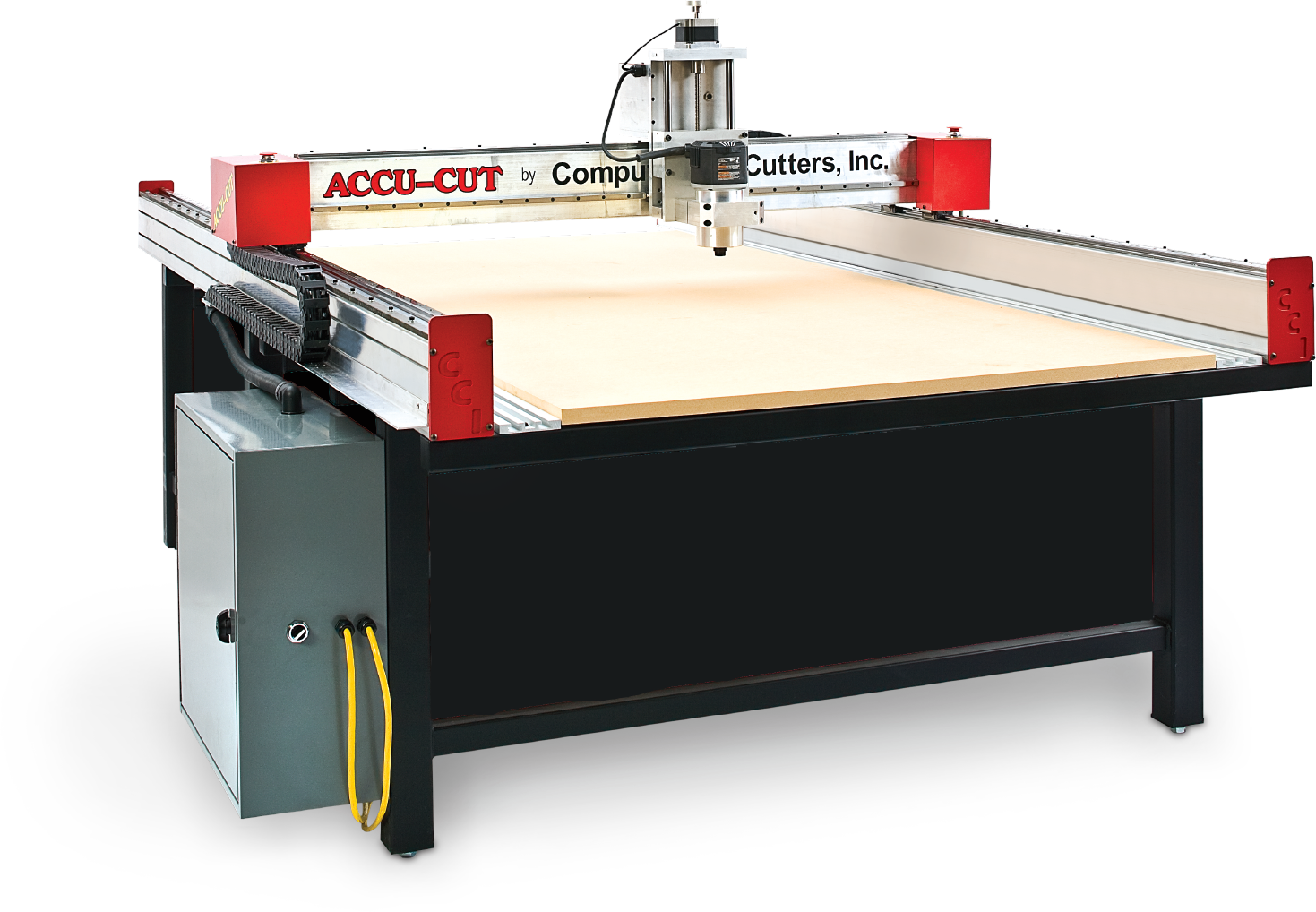 Powerful, precise,
cost-effective
Most affordable router table for accurately cutting aluminum
Accurate cutting of acrylic and wood
Interested in a virtual demo of one of our machines?
Sign up for an upcoming session.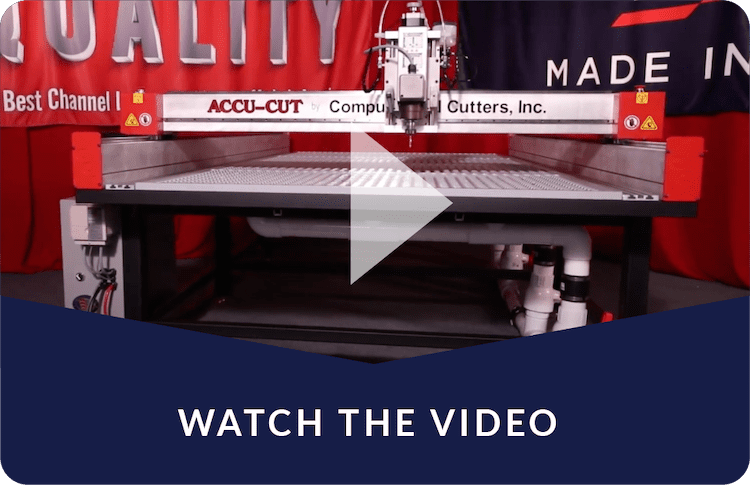 Our economical Accu-Cut KR router tables are built upon welded bases that won't vibrate loose, and then hand-assembled to ensure accurate cutting up to 0.003 of an inch. These tables can handle accurate cutting of aluminum up to ½ inch thick, and acrylic and wood up to 1 inch thick. By utilizing the proper software to create your 3D files, the Accu-Cut router is capable of cutting all your 3D parts.
Computerized Cutters, Inc. has been manufacturing the Accu-Cut line of router tables for over 28 years in Dallas, TX. Built with the best materials and labor the US has to offer. If quality and performance for your cutting needs matter, the Accu-Cut routers are the ones for your company.
QUALITY. The Accu-Cut router tables are manufactured using high-quality components, materials, and a welded steel frame, not a bolt together frame that can vibrate loose.
LEADING-EDGE TECHNOLOGY. The machines now utilize the most advanced virtual controllers available for CNC control. Watch your parts run in real time, whether you are cutting 2D or 3D. Change your cutting speeds on the fly. If a router bit should break, you can rewind the cutting program just before the file stopped cutting.
SUPPORT. Unlimited FREE 800 phone support for the life of the machine to the original purchaser. You will never be asked for a credit card or receive a bill to talk to our service department. We even have you covered if you require a video or screen sharing call.
RELIABILITY. Computerized Cutters, Inc. has been building the best router tables since 1994 right here in the U.S.A. with machines still turning out parts 25 years later.
HAND PENDANT. Our specially designed custom handheld pendant allows you to simply set custom home positions, set part starting positions, set the z depth of the cutting bit, and much more.
EASY TO USE. Just a few minutes getting familiar with this cutter and your operators are ready for a full production day. The router table ships as one completely assembled and tested machine ready to be up and running almost immediately.
PRODUCTIVE. The Accu-Cut KR is an affordable router table, designed to cut all the materials normally used in your shop. Higher production equals lower costs, and more profit.
MADE IN THE U.S.A. Computerized Cutters has the industry's leading 3-year warranty because we believe and take pride in our quality and workmanship. Our technicians take pride in providing each and every one of our customers the best service available
Swipe to view additional machines.
| MODEL NUMBER | DIMENSIONS | CUTTING AREA | GANTRY CLEARANCE |
| --- | --- | --- | --- |
| Model 48 | 4 ft x 8 ft CNC Router | 49" x 97" cutting area | 6" gantry clearance |
| Model 510 | 5 ft x 10 ft CNC Router | 61" x 121" cutting area | 6" gantry clearance |
Swipe to view additional machines.
| FEATURE | DETAILS |
| --- | --- |
| Vacuum Hold Down Table | Vacuum hold down tables offer the best and easiest way to hold down your materials on the rugged Accu-Cut Tables. We offer the best combination of true vacuum (Hg) and high airflow (CFM) for achieving great part hold down even after exposing the system to numerous cutting paths. Our Accu-Cut tables can be set up with various valved sections to maximize your hold down force for full or partial sheets. |
| Automatic Tool Setter / Surface Mouse | Used to quickly set the Z-axis/zero position. |
| Handheld Pendant Controller | Device that allows you to easily move and position the router. |
| Digital Registration Camera | Using a special camera system to automatically locate your registration points that are printed on your ready to cut sheets to align and cut out your parts. |
| Tangential Knife | Used to cut materials that tend to tear rather than cut with a rotating router bit. This yields a better finish on materials like Coroplast and magnets. |
Frequently Asked Questions (FAQs)
Our economical Accu-Cut KR router tables are built in two standard sizes: 4 ft x 8 ft with a 49" x 97" cutting area (Model 48) AND 5 ft x 10 ft with a 61" x 121" cutting area (Model 510).
Our heavy duty Accu-Cut XP/XPS router tables designed for 24/7 operation are built in four standard sizes: 4 ft x 8 ft, 5 ft x 10 ft, 6 ft x 10 ft, and 6 ft x 12 ft. If you need a custom size, call sales for more information.
Yes, we offer an Automatic Tool Changer as an option on all our routers.
The base model Accu-Cut KR ships with a 3.5 HP spindle. However, you can upgrade to a 5 HP or 7 HP spindle. The Accu-Cut XP/XPS ships with a 5 HP spindle. You can upgrade to a 7 HP or ATC spindle.
All Accu-Cut machines ship with a laptop, Accu-Cut software, training videos, a T-slot system to hold down material, a router cutting head, and our industry leading 3-year warranty plus lifetime 800 technical phone support to the original owner. On-site installation support can be purchased. Accu-Cut XP routers also include CNC software, a clamp set, starter bit kit, automatic tool depth setter, handheld pendant controller, and a vacuum brush head.
Accu-Cut routers have gantry clearances of 6 inches, and can cut materials as thick as two inches.
We offer Cut2D Pro with the Accu-Cut KR router. Cut2D is a powerful and intuitive software solution for cutting parts on a CNC Router. Call CCI for pricing.
The purchase of your Accu-Cut XP/XPS includes VCarve Pro, a powerful but intuitive software solution for creating and cutting parts on a CNC Router.
Accu-Cut routers are also compatible with Aspire (3D) and EnRoute.
Included In Your Purchase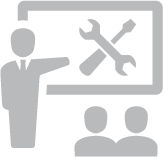 Installation + Training
Video installation and training provided by the same factory trained technicians that built your machine.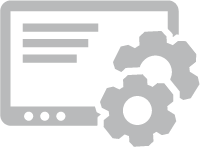 Computer System + Software
Complete computer system with a laptop computer loaded and tested with the Accu-Cut software. Your Accu-Cut is compatible with Cut2D Pro software, a powerful and intuitive software solution for cutting parts on a CNC Router.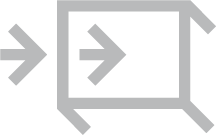 T-Slot System
T-slot system to hold down material and 3.25 router cutting head.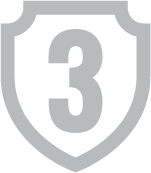 3-Year Warranty
+ Support
Download the Accu-Cut KR Brochure
For the Best Fabrication Solutions at a Price You Can Afford