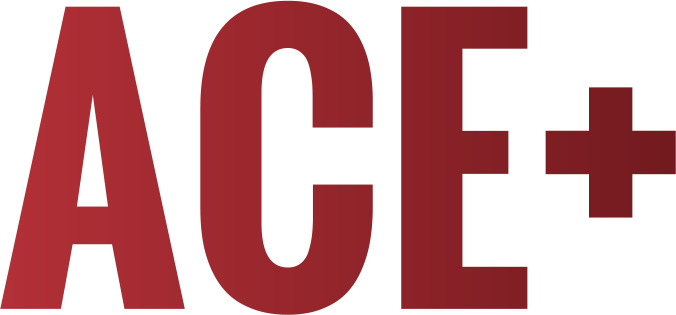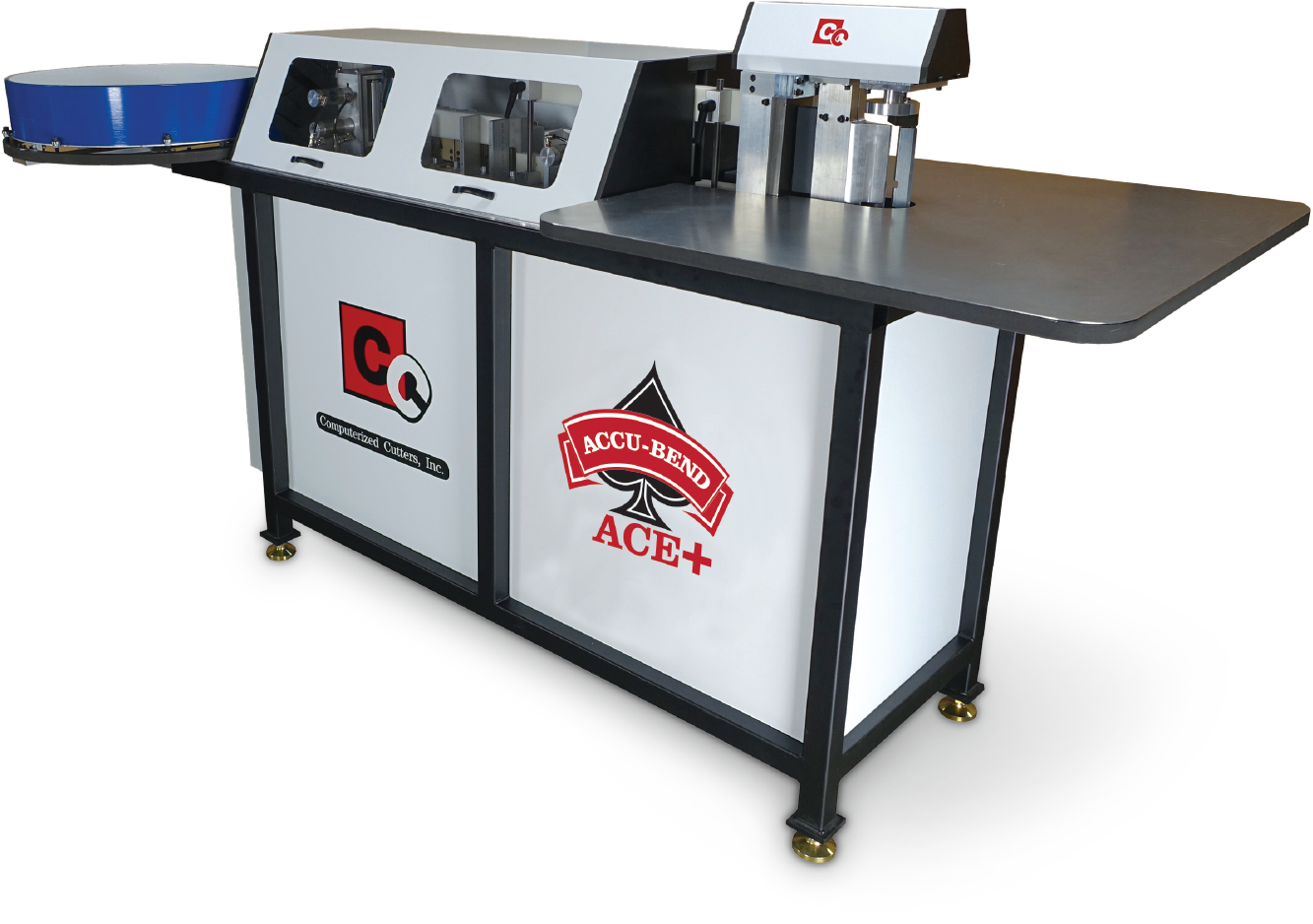 Reduce fabrication time by as much as
Designed, fabricated, fully-assembled and tested
*These numbers vary depending on the size and complexity of the letters being made.
Interested in a virtual demo of one of our machines?
Sign up for an upcoming session.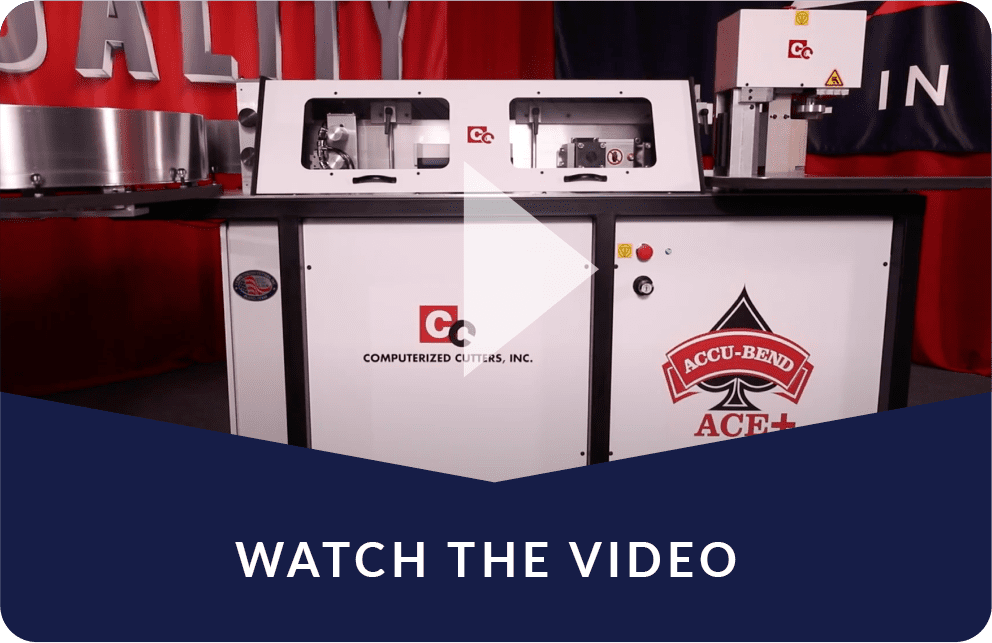 The Accu-Bend ACE+ is our NEWEST, quality-built, industrial-grade bending machine to automatically notch, flange and bend .032 to .063 aluminum! If you have always wanted an Accu-Bend bending machine that can handle .063 thick material, but the price was holding you back, the Accu-Bend ACE+ is for you. Automate with true Accu-Bend quality within your budget.
The Accu-Bend ACE+ channel bender can produce over 100 channel letters a day for a fraction of what it costs to bend by hand. The Accu-Bend ACE+ can reduce fabrication time by as much as 75 percent, which can provide an immediate return on your investment. Whether you fabricate letters in-house or purchase from a wholesaler, the Accu-Bend ACE+ should improve your profitability overnight, especially for .063 thick returns.
AFFORDABLE. Bring legendary Accu-Bend quality and productivity to your shop for less than you would pay for a single employee.
UNMATCHED CAPABILITIES. Create letters as small as 6 inches to single-piece channel letters, shapes and logos up to 15 feet tall. The Accu-Bend ACE+ can do it all.
LABOR-SAVING. Create complete channel letters in just a few minutes without highly skilled labor.
EASE OF USE – Your employees can be trained in as little as one hour.  No need to have specialized skilled employees, because just about anyone can jump right in and make channel letters. Worried about employee turnover?  Don't be! The Accu-Bend ACE+machine will always be ready to go.
QUALITY. The Accu-Bend ACE+ features high-quality components, materials, and a welded steel frame, not a bolted-together frame that can vibrate loose.
LEADING-EDGE TECHNOLOGY. Simply import .DXF files into the software and the Accu-Bend ACE+ does the rest.
SUPPORT. Unlimited TOLL-FREE phone support for the life of the machine to the original purchaser. You will never be asked for a credit card or receive a bill to talk to our service department. We even have you covered if you want to talk using a video or screen-sharing call.
.RELIABLE. Computerized Cutters, Inc. has been building the best channel letter bending machines since 1997 right here in the U.S.A.. Our machines are still turning out letters 25 years later.
EASY TO USE. The main machine ships as one completely assembled and tested machine. You should be up and running channel letters the same day.
ADAPTABLE. Change coil heights in a matter of seconds on the Accu-Bend ACE+.
VERSATILE. Accu-bend machines have been creating precision standard channel letters along with Reverse, Halo-lit, and trimless letters for over 25 years.
PRODUCTIVE. The Accu-Bend ACE+ reduces labor-intensive hand fabrication by as much as 75 percent or more. You can make will fabricate more letters in less time, with less labor, and should realize an immediate return on your investment.
EFFICIENT. Runs on 110V AC power and compressed air. Just plug the machine into a standard outlet and go – no special wiring required.
MADE IN THE U.S.A. Computerized Cutters has the industry's leading 3-year warranty because we believe and take pride in our quality and workmanship. Our technicians take pride in providing each and every one of our customers the best service available.
Frequently Asked Questions (FAQs)
It depends on the size of the letter and how complicated the shape is. Generally, a letter that takes 45 minutes to an hour to bend by hand can be run on the Accu-Bend machines in about 4 to 5 minutes.
The widest material that can be run on an Accu-Bend machine is 8 inches.  The largest shape that has been run on an Accu-Bend is 20 feet.
The smallest width of coil material that can be run on an Accu-Bend machine is 1 inch.  The smallest shape that has been run on an Accu-Bend is 3 inches tall.
Sign companies have been making trimless channel letters using the Accu-Bend machines for over 25 years.
No daily maintenance is required on our machines. Once in a while, you will need to clean the encoder wheel which takes less than a minute. Our customers call our Accu-Bend machines the "workhorse" because they just keep running.
Install and setup entail the following steps:
Attaching the off-load table, coil table, and computer stand
Plugging in the computer and machine to standard 110v AC outlets
Connecting the compressed air (130 psi clean, dry, compressed air)
Most sign companies are up and running in only a couple of hours. Most training is completed the same day by Zoom, computer sharing, video instructions or via phone support.
Included In Your Purchase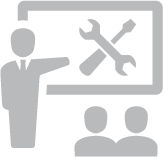 Installation + Training
Video installation and training provided by the same factory trained technicians that built your machine.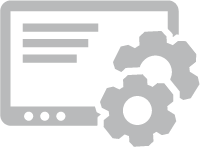 Computer System + Software
Complete computer system with a laptop computer loaded and tested with the Accu-Bend ACE+ software.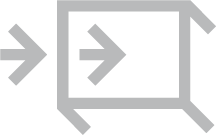 Feed & Off-Load
Tables + Air
Coil material feeds table with precision bearing supports and off-load table for finished returns. Air quick disconnect with gauge and water filter. 120V plug.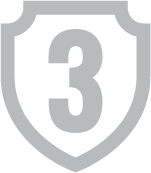 3-Year Warranty
+ Support
Swipe to view additional machines.
Accu-Bend Channel Letter Benders
FEATURES

Model 26

ACE+

ACE

Freedom

Material Thickness

.032 - .063

.032 - .063

.032 - .040

.032 - .040

Material Height

1" - 6"

2" - 6"

2" - 6"

3.5" - 5.3"

Coil Size / Weight

29.5 diameter / 300 lbs

29.5 diameter / 150 lbs

25.5 diameter / 100 lbs

25.5 diameter / 75 lbs

Computer Included

YES

YES

YES

YES

Small Arm & Scribe

YES

NO

NO

NO

Footprint

53" x 130"

46" x 110"

46" x 110"

26" x 62"

Power Requirement

Dedicated 120V

Dedicated 120V

Dedicated 120V

Dedicated 120V

Air Requirement

110 - 130 PSI (7.6 to 9 bar)

110 - 130 PSI (7.6 to 9 bar)

110 - 130 PSI (7.6 to 9 bar)

110 - 130 PSI (7.6 to 9 bar)

Warranty

3 Year

3 Year

3 Year

3 Year

Learn More
Learn More
Learn More
Learn More
Download the Accu-Bend ACE+ Brochure
For the Best Fabrication Solutions at a Price You Can Afford