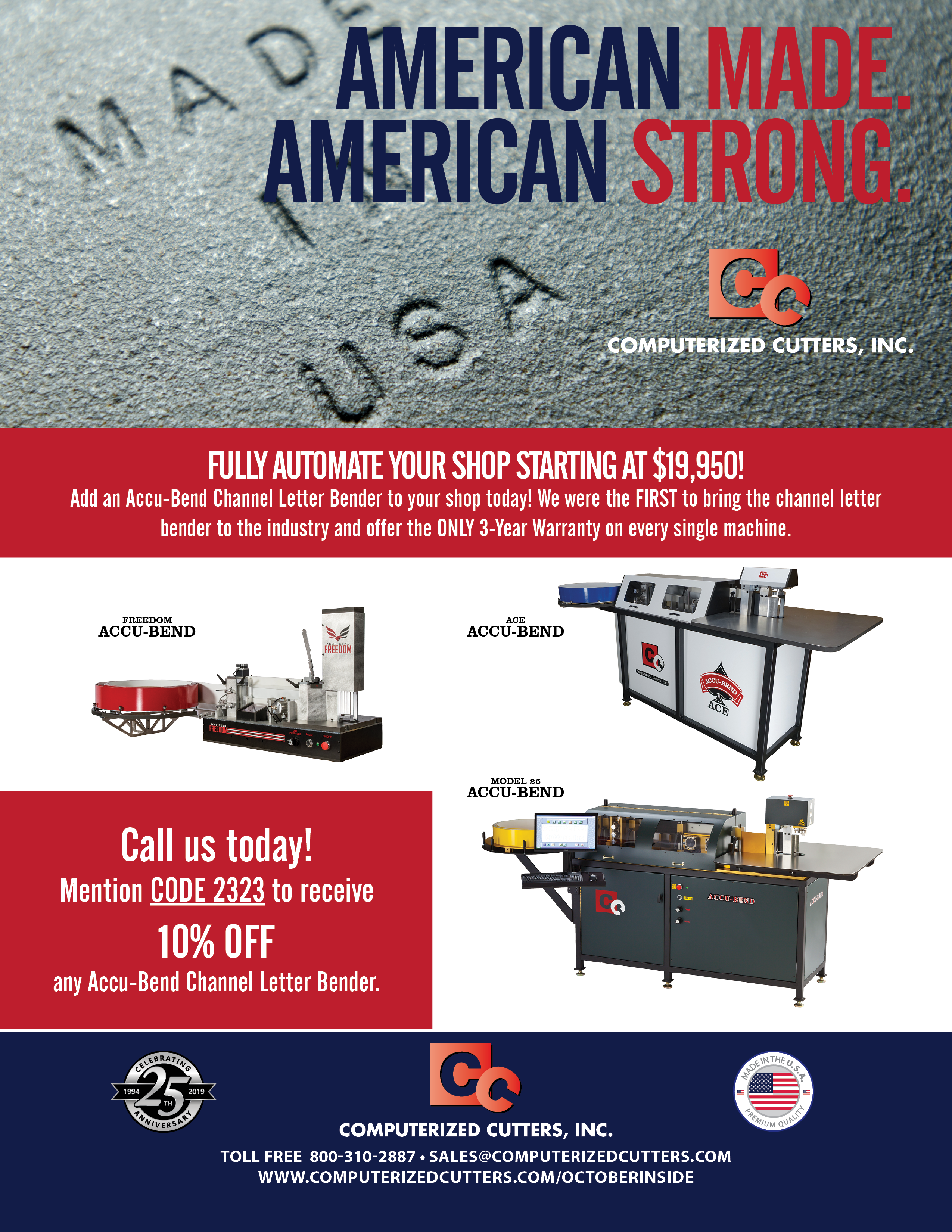 It's Time to Automate Your Shop!
Since Computerized Cutters, Inc. introduced the world's first channel letter bending machine in 1997, a few competitors have tried to replicate our game-changing capabilities but come nowhere close to the quality of the Accu-Bend brand. Many leading sign makers and wholesalers around the world rely on Accu-Bend to grow their businesses. Now, the new Accu-Bend ACE makes this market-leading technology available to any size sign shop at an affordable price.
Don't settle for an inferior imitation. You can own a genuine Accu-Bend brand machine. Designed and fabricated in the U.S.A. and backed by the company that created the original, Computerized Cutters, Inc. has always stood behind its products with unparalleled support.